SmartShow is Launching a Commonweal Campaign "You Drink, I Donate", a Connection of the Internet of Things + Charity
2016-04-22 16:13:25 Views:93
Smart drinking builds a bridge of love.
At the dawn of a new era of intelligence and the Internet of things, SmartShow of Visad is launching a commonweal campaign connecting the Internet of things and charity. Through this campaign, you can turn your APP drinking data into a power of caring for others when you drink water and care for your health. It's reported that the campaign will begin on June 27th, 2016. You can participate in this campaign just by drinking water with a smart mug of SmartShow. The phone's APP will generate drinking data automatically and give scores, then the system will convert your daily and accumulative scores into donation amount. The donation amount raised by this campaign will be contributed to an authoritative charitable organization to help children affected by natural disasters in remote and poor areas to drink pure water.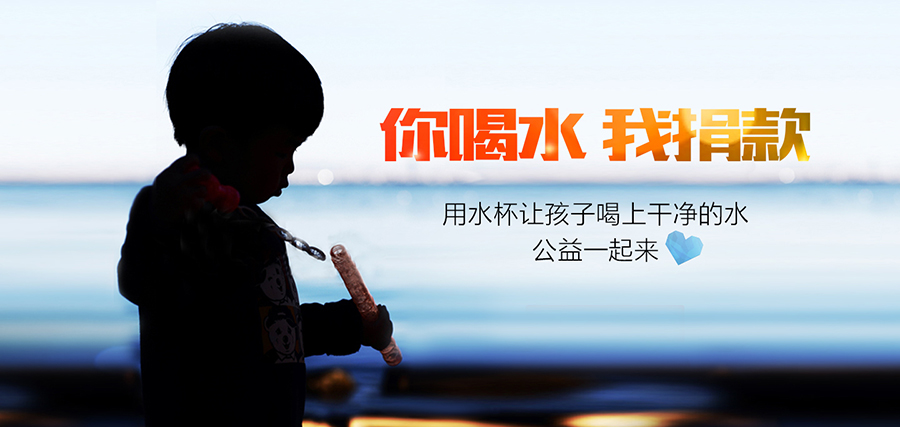 Users can check their drinking data, accumulative amounts and rankings, have a competition with friends, share commonweal information in WeChat, and achieve electronic medals of philanthropy issued by Smartshow.
SmartShow cooperates with a domestic authoritative charitable organization which will publish donation amounts regularly and make the whole process open and transparent. In order to ensure the authenticity and credibility of the campaign, users can use their phones to check the Agreement about Charity and Donation signed by SmartShow and the charitable organization, or search for any information about our company or donation amounts by visiting the website of the charitable organization.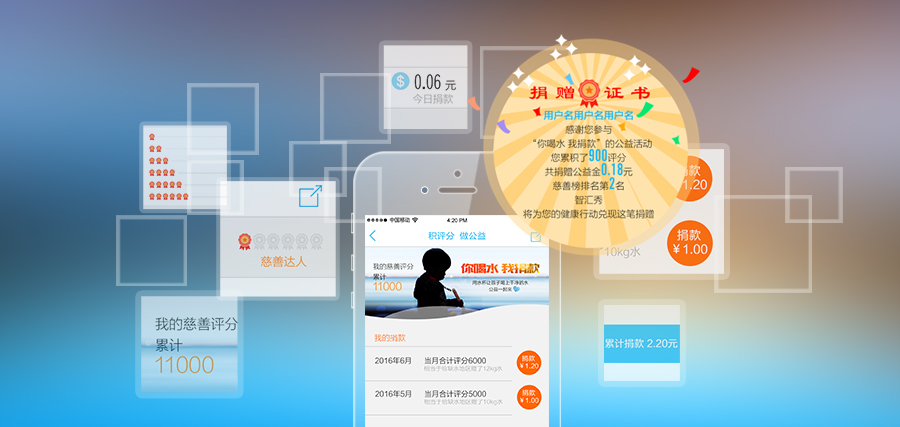 Visad will insist on the commonweal, fulfill its responsibilities as a corporate citizenship, and spread love and dew to every corner of the world.
Do commonweal just by drinking water! Let's take action together! It takes only one step to do good, and that is to drink scientifically every day. I drink water with a smart mug of SmartShow and have donated 5.8 RMB (an equivalent of 5kg water) to water-lacking areas. Come and make your contribution.